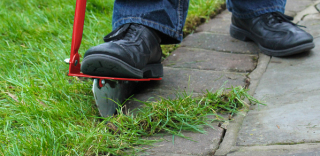 We do garden services !
We have been operating since 1998 and we have not only been doing gardening services in Mafikeng but have created life long relationships with our clients. With gardening services being our main specialty, we also have expanded throughout the years from our experiences, we also do turf maintenance, landscape designs and flower sales and planting.
Our team consists of five well trained garden consultants that are committed and carry pride in their work.
Naks Gardens started off as a small company with its main focus to create positive relationships with all clients and that has brought the company to where it is now, the drive to satisfy all clients by making sure that all gardening needs are met.
"At Naks Gardens we enjoy what we do and we strive to do what we do to the best of our abilities for our clients full satisfaction"
We service gardens each day of the week and by appointment on weekends.
Garden services include:
Lawn mowing
Removal of unwanted weeds
Tree felling
Watering
Pruning
Watering
Our equipment does not require any electrical connections, they are petrol operated.
Consultations will not be charged, the manager and a consultant will arrange with the client on the preferred date for a consultation. Thereafter the best suitable date for the service will be arranged by both the manager and the client.
Should there be any extra work to be done during the service, this will clearly and thoroughly be communicated through to the client immediately for authorization, if needed.
Our aim is to leave our clients with a clean, polished garden and we will do what we do best!